Sports
Students of CPS not only Excel in School but bring laurels to school in Inter-School, State and National level activities also. They proved their metal in various sports ,cultural and literary activities viz:-
Sports provide a healthy outlet to channelize the extra potential of students in a positive manner. They are synonymous to leadership, determination, decision-making collaboration and detach the values of sportsmanship and teamwork. Our students display their sporting powers by participating in various national, state, district and zonal level competitions along with school sports activities with unbridled enthusiasm.
It was indeed an inspiring and enviable moment when following students of our school got selected in different sports activities as:
(a) CPS kho Kho Team qualified for CBSE national Meet in their first participation in CBSE national games. They Bagged gold medal in cluster meet and qualified for nationals.
b) Geetanjali Bharadwaj of class-10 was awarded best runner of tournament in CBSE cluster Kho-Kho games and PhalTandon was awarded best Defender of the tournament.
2)Pooja Kodape of class-10 participated in national athletics tournament held at BemataraChhattishgarh. She won Gold medal in Cluster meet and qualified in nationals.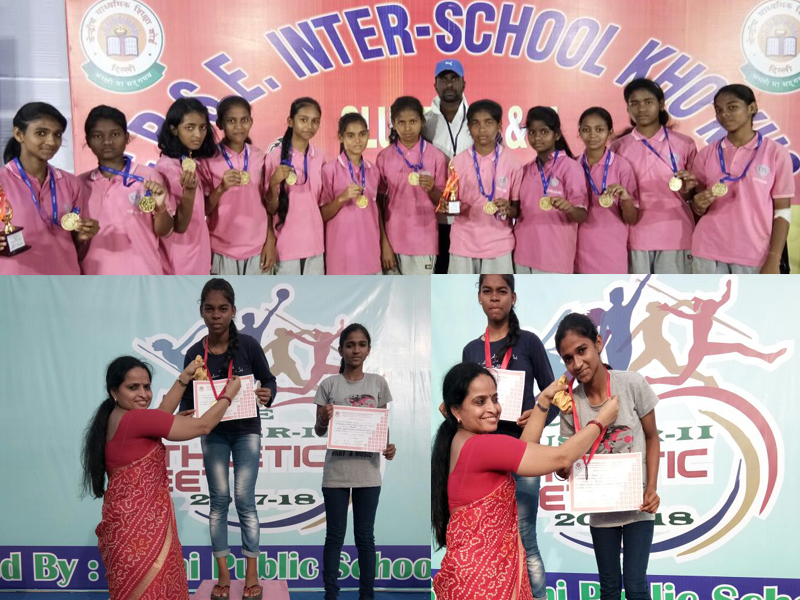 3) ManpreetKaur of Class-12 Arts is selected in Central Zone U-19 BCCI Women's Cricket team for zonal level womens cricket tournament.
4) Piyush Singh is selected in U-19 School state-level cricket tournament organized by department of education Chhattisgarh.
LalitSahu of class-10 got selected in U-16 school state-level cricket tournament organized by department of education , Chhattisgarh.
Cultural
Students of CPS took part in various inter school activities in the session and proved their metals in different activities viz:-
The students of Cps in dance competition got first prize at Brighton, KPS school Dunda and sarona Rotary Club competition.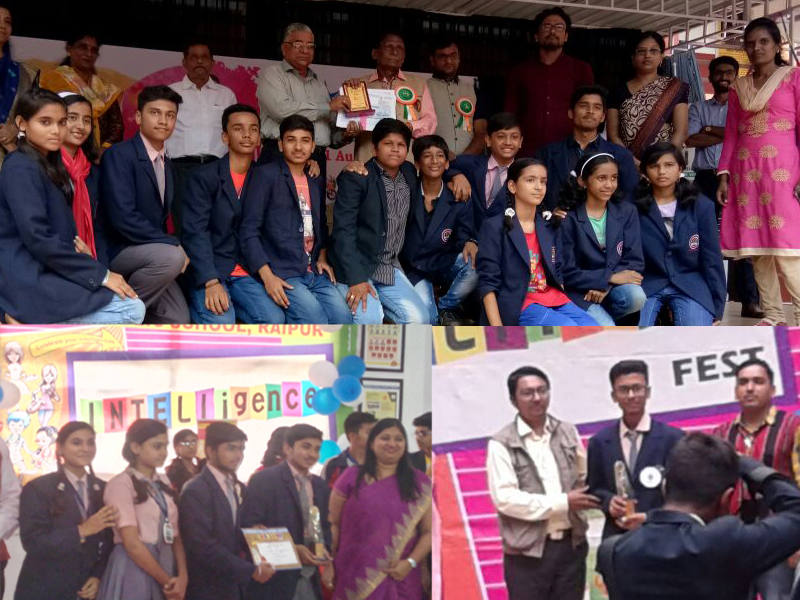 Sumansarvodaysahu of class-5C got 2nd prize in drawing competition at KPS sarona.
Kumar Adeash of class-10 got 2nd prize in play the music at Mac college Rotary function competition and in snapshot at KPS Dunda.
Mahak Shrivastav (9th), Prathom Tandon (11com), Rritika Lalwani (9th) & Dharmendra (8th) got 2nd prize in Drama at KPS,Dunda
.
Literary
Anukriti Shrivastav of class-7B got 1st prize in Speel bee and story writing at KPS sarona and Mac college in Rotary Function competition.
Tripti Panda of Class-8B got 1stprize in spell bee at KPS sarona.
K PoonamPatro of class-4B got 2nd prize at KPS Sarona in poem recitation.Padma Behore of class-9 got 1st prize at KPS saronain debate competition.
SanskarShukla of class8th A got 2nd prize in brain Teazer in KPS Dunda
In HTML coding prog. At KPS Dunda , Rudranshi kashyap of C-8th B got 2nd prize
Vaibhav Prakash of 7A got 2nd prize in story writing at Mac college in Rotary Function competition
10 Board Result
Congratulations
CPS congratulates the successful students who came out with flying colour in AISE Examination-2020-21. 09 Students got more than 90% marks & 20 students got 81% to 90 % Marks. Overall result of school is 100%.
Chairperson Mrs Jyoti Agrawal and Principal Mr. Rakesh Chaturvedi congratulated the successful students and staff for their hard work.
ADMISSION OPEN FOR ALL STREAMS (SCIENCE, COMMERCE, ARTS)