Features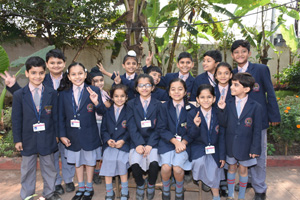 Chhattisgarh Public School is the beginning of the journey that will prepare the students for a great career.
High academic standard under the guidance of expert's hand.
Smart Classes, Audio-Video equipped classrooms.
Xseed foundation course of teaching upto Class 4.
All streams available for Class XI-XII- Science, Commerce and Arts.
Separate hostel for Boys and Girls.
Transport facilities
Coaching facilities for Competitive exams and Remedial classes.
Well equipped lab for Computer Education.
Well equipped Physics, Chemistry and Biology labs.
Activity classes as Shotokan Karate classes, Music, Dance & Painting, yoga etc..
---
Sports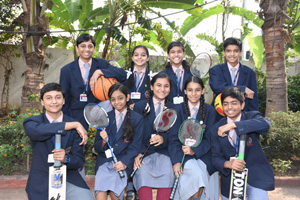 The school truly believes in the concept of healthy mind dwells in healthy body—brawnwith brains. The most favorite period in the time table is the P.T. period when theyhave the access to various games such as football, basketball, volleyball, cricket,badminton, Khokho, and athletics
---
Transport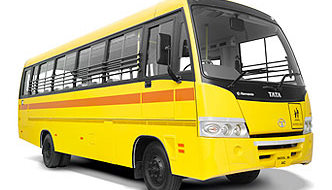 The school owns a fleet of buses and vans which caters to specific routes. The quality and comfort of vehicles are ensured by the school keeping in mind the safety and security of the toddlers. The school transport facility can be availed for the session by the students of all grades. Transport of children will be the responsibility of individual parents. The school provide transport on all routes.
---
Library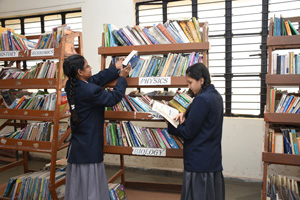 These Libraries offer a range of Resources to its members. These resources areprovided to cater the specific academic needs of the members. The libraries have awell selected collection of Books, Journals, Periodicals, Newspapers and Audio Visual Media. New additions are constantly made in order to keep the library abreast of the latest.
---
Laboratory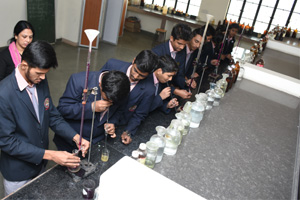 To enhance the learning ability and skill and impart practical exposure about theoretical concepts, the school has large numberof modern laboratory systems for Physics, Chemistry, Biology, Mathematics, Computer etc.
---
Hostel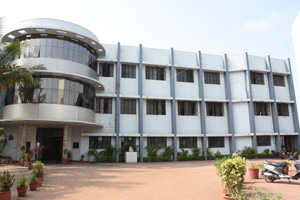 The hostel facility at present is available separately for boys and girls. The students are placed in dormitories in accordance to their age. They follow a prescribed schedule which is strictly adhered to in order to bring about discipline in their routine and create a healthy routine for a lifetime. Desirous parents/guardians may avail hostel facilities with proper care on hygienic food and balance diet under the regular supervision of experienced hostel superintendent. A skilled doctor has consented to visit the school regularly for weekly check-up of children and maid servants are also employed to take care of the boarding children.
---
Audio Visual Classrooms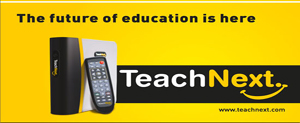 To compete and withstand in today's competitive world school provides modern technological support to the aspirants of our school. Innovative method of teaching learning-thorough audio visual classes help the student to acquire the best of knowledge which help them to face the challenges of today's competitive world and explore the best out of it. It helps to co relate the classroom experience in real life situations
---